Gertrude Hermes is regarded as one of the most highly acclaimed British printmakers of her generation but her non-existent desire for fame and the 'fickle nature of the art world' meant she had faded into obscurity up until recently. I only discovered Gertrude Hermes' work by chance in 2017. I've put together a collection of some of her wood engravings that resonate with me and that I keep returning to.
I first came across the work of Gertrude Hermes just after the University of Hull's art collection had moved from Middleton Hall to a ground floor gallery in the Brynmor Jones Library, around the time that the UK City of Culture title for 2017 was awarded to the port city of Hull in East Yorkshire. In this year Hull was able to showcase its unique qualities and cultural life to the rest of the world and the new gallery in the Brynmore Jones Library held a succession of popular exhibitions during this year. I was very familiar with this library already because in 2017 I was mid way through studying for a PhD at the University of Hull. I would regularly go into the gallery as I passed (when I was picking up or dropping off books) to just to sit on the circular sofa for a break, enjoy the calm surroundings and look at the familiar paintings by Stanley Spencer, Augustus John and Ben Nicholson.
But one day something unfamiliar caught my eye as I made my way to the sofa – a woodcut by Gertrude Hermes entitled 'One Person' showing the distorted body of a swimmer moving through water, completed in 1937. The organic and rhythmic qualities and the almost surrealist feel made me stop in my tracks and take a closer look. At first I was surprised I had not heard of Gertrude Hermes but on further research her non-existent desire for fame and the 'fickle nature of the art world' meant she had faded into obscurity until an exhibition called 'Wild Girl: Gertrude Hermes' was held at the Hepworth Wakefield between 2015 – 2016. This was the first UK retrospective exhibition of Hermes's work in 30 years and it placed her into the spot light again.
Hermes was an understated rebel – she never wanted to be commercial or sell works for large amounts of money – in fact, many of her pieces were simply given as gifts to friends and family.

Seymore, 2015
Gertrude Anna Bertha Hermes (1901 – 1983) attended the Beckenham School of Art just before she enrolled at Leon Underwood's Brook Green School of Painting and Sculpture in 1922. Fellow students included Eileen Agar, Raymond Coxon, Henry Moore and Blair Hughes-Stanton (whom she married in 1926, and later divorced in 1933). Hermes is remembered as one of the most highly acclaimed British printmakers of her generation and was very influential in the revival of wood-engraving. She was a member of the English Wood Engraving Society (1925–31) and exhibited with the Society of Wood Engravers, the Royal Academy and The London Group during the 1930s. Although it was her wood-engravings that earned Hermes awards and recognition, she was also a teacher, designer, illustrator and sculptor. Sculpture has been described as Hermes's 'first love', but much of her sculpture had remained unseen by the public until the Wild Girl: Gertrude Hermes (2015 – 2016) exhibition.
Her most empowering act was a critical turning point in both art and equality, was when she demanded that the Royal Academy, of which she was a member, to allow women to attend the dinner after the Annual General Meeting of Academicians. The following year, Hermes and Barbara Hepworth both sat pride of place.

Seymore, 2015
A Selection of Gertrude Hermes' Wood engravings
I started gathering images of her work (which are generally based on nature) – which continued to fascinate me and influence my work. Here is a selection of some of my favourite Gertrude Hermes' wood-engravings.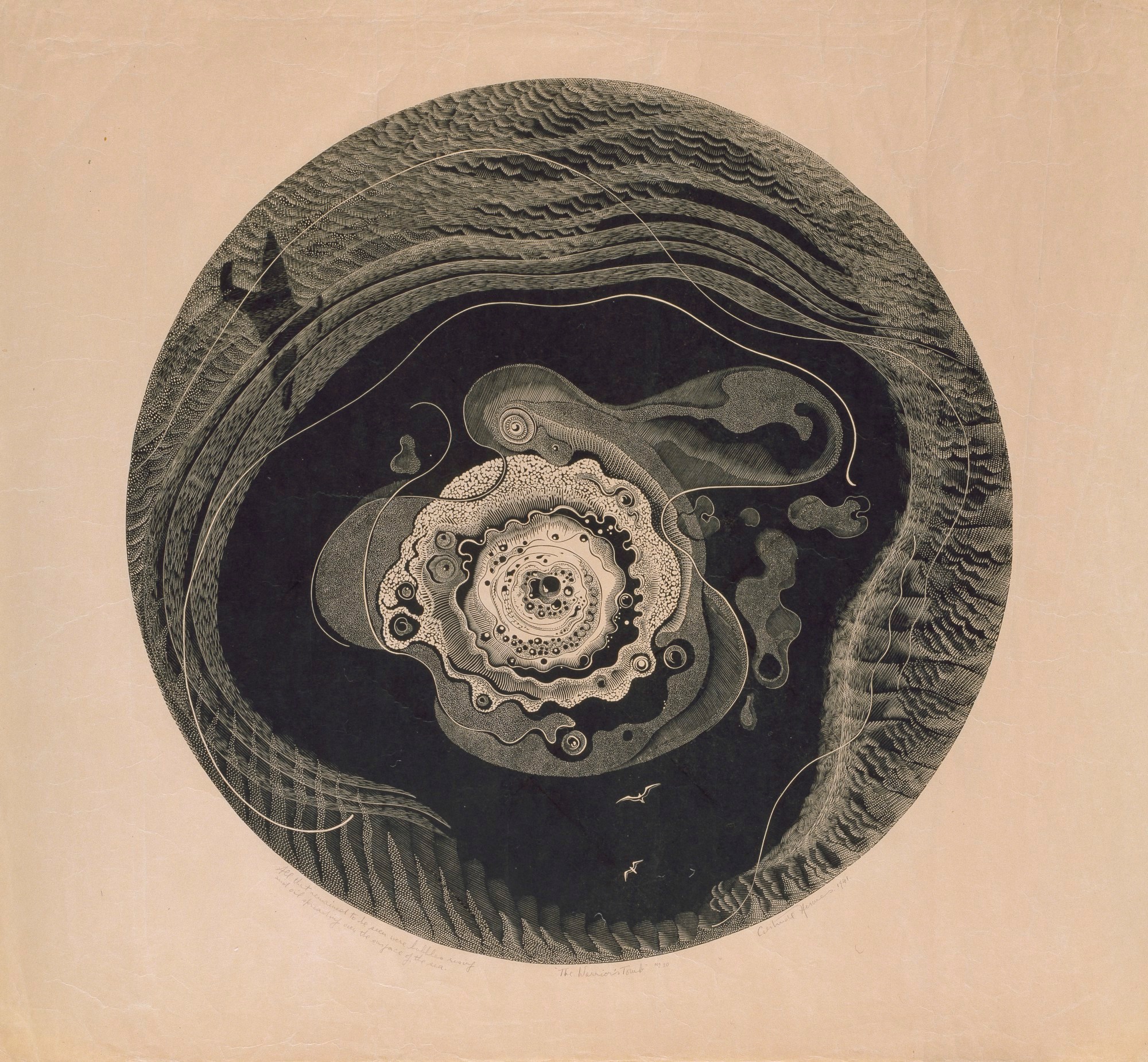 I am so pleased that I spotted Gertrude Hermes' work that day, which then spurred me on to find out more about her life and work. She is now being recognised as an important artist, both as a printmaker and sculptor. Although I do like Gertrude Hermes' sculptures it is her wood engravings I am drawn too and I would love to have a go at wood-engraving one day. I found a video called 'How to make a wood engraving' by the Royal Academy of Arts featuring Anne Desmet RA showing the process of wood engraving, which is very interesting and clearly highlights the level of skill and patience required to produce a good wood-engraving.